Aircraft maintenance technician with M1 LICENCE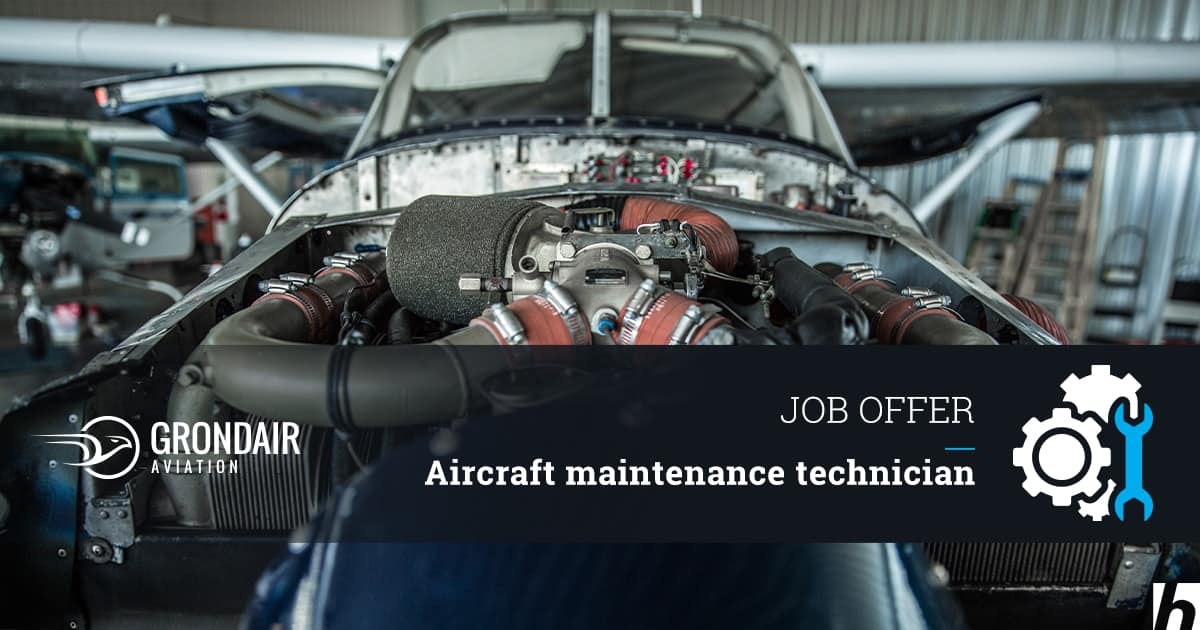 Company
Grondair Aviation
Location
Beauce, QC
Salary
Between 29 and 34 $ per hour
Full time, permanent employment.

Description of the job
AIRCRAFT MAINTENANCE TECHNICIAN with M1 LICENCE
St-Frédéric de Beauce, Québec
At Grondair, we always keep our radar on for new talented people to enhance our work environment. This time we are counting on YOUR talent!
Small, but MIGHTY !!

We are Grondair Aviation. Founded in 1978, our organisation operates up to 40 aircrafts, both for our various work engagements and aerial taxi, but also for our reputed flight school. Our team is unique, diverse and united. Here, teamwork and each individual's forces are valued.
Needs
We are actively searching for an aircraft maintenance technician who possesses an M1 licence and who would be willing to join our team in Saint-Frédéric de Beauce.
What to expect?
Along with the maintenance manager, you will participate in all the work pertaining to the maintenance of our aircrafts (C152, C172, C182RG, C310, C337, PA31, KINGAIR) Of course, your knowledge, contribution and expertise will be required and put to profit for our apprentices.
You
You have an M1 licence? You are allowed to work in the Québec province because of your Canadian citizenship or a permanent citizen status? You possess a valid driver's licence? You are what we are looking for!
If you wish to enjoy life to its fullest, you need to come in Beauce: Alpine and cross-country skiing nearby, lakes, forests, aquatic sports – Those must be on your to-do list!
In Beauce, the cost of life is low, but the salaries are inversely proportional! There are jobs for everyone since the unemployment rates are among the lowest.
If you want a bite at the good life – you must like to work in teams, challenges, training, excellence and meticulousness.
Working conditions
Full-time job, from Monday to Friday – 8am to 5pm.
On occasions – evenings and weekends.
Group insurances, retirement pensions (employer participating), and various other chef's specialities 😉
What's next?
Send your resumé by e-mail to David Trépanier and we are going to contact you in the briefest delays.
[email protected]
or
[email protected]
Regards,
Enrico Lessard,
CEO Grondair Aviation